Looking for something fun to do and a great atmosphere to be in? You have found the right place, The Red Goat
is family friendly with great food and various cold beer to choose from.
We are open 6 days a week (Tuesday - Sunday) featuring daily drink and food specials.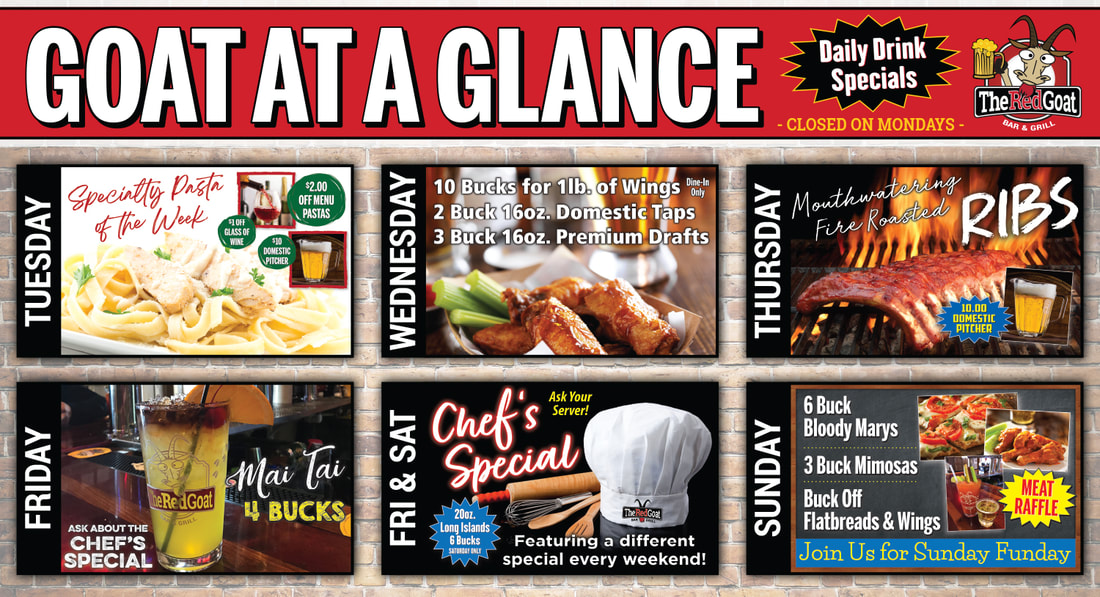 ---

170 Central Ave. N. (Downtown), Watkins, MN 55389
Mailing: PO BOX 189, Litchfield, MN 55355​
320.764.4628 (GOAT)
​Email: info@redgoatbar.com
---